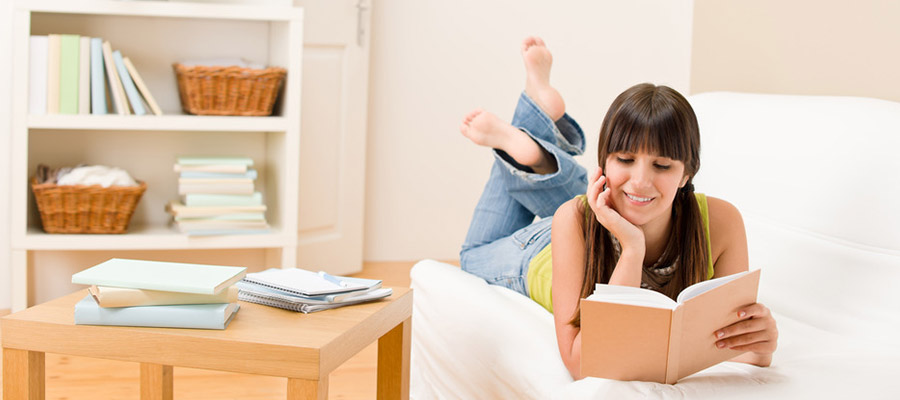 Whether you're tight on money, tight on space, or a little bit of both, there are always ways to save some cash when you are renting an apartment. By simply using your imagination and thinking outside the box, you can find tons of different tips and tricks that will keep you from blowing your budget and overspending each month. After careful consideration, we've come up with our top picks for staying frugal and smart about your expenditures. Read on to learn more!
1. Multitasking Items – Rather than doubling up on furniture and appliances that will just burn a hole in your wallet and pluck precious money from your savings account, why not find additional uses for items you already own? Consider shopping exclusively for multitasking kitchen appliances (pots, blenders, etc), and seek out tables and trunks that can double as storage and seating options.


2. Swap Out – If you love purchasing the latest fashions and trendy electronics, consider swapping out some of your old merchandise for these new items. Not only will you clear out precious square footage in your apartment, you will also earn some extra cash in the process as well.


3. Take Up Cooking – Make good use of your kitchen appliances by embracing your inner chef. Whether you love to cook up a storm on a regular basis or you can only go so far as pressing a few buttons on the microwave, it never hurts to brush up on your skills and save your money in the process. When you make home-cooked meals, you will have food for at least one more day and you will feel reassured knowing it's healthy and affordable.


4. Cut Down on Energy Use – If you are looking to save money and room, you may want to get rid of a few unnecessary lighting accessories that are just taking up space and contributing to your high energy bill. Along with cutting down on lighting, you can also look for more efficient bulbs, and make sure to close your shades when it's hot out, and open them up on cold, winter days.


5. Borrow rather than Buying – Recent studies have shown that in today's day and age, many Americans own way too many things that are just cluttering up their lives and not contributing any lasting value. Take a long, hard look at the items inside your apartment and find stuff that can be donated, sold, or given to a friend. If you really need a certain item, consider borrowing it for the time-being, rather than spending your hard-earned dollars on it.
If you have recently moved in to a small apartment and you're concerned about stretching your cash as far as it can go, you don't have to worry! These days, there are tons of ways to make the most of a small space and staying frugal throughout that time doesn't have to be a burden. Give these tips a try in the coming months and just wait and see how much you save! You won't regret it.