Landlords – List Allston Rooms for Rent
Do you want to earn more money renting the same Allston property – without extra time or effort? It may sound impossible, but with Allston Pads on your side, that's exactly what you can do. The secret is renting out apartments room by room, which can yield returns 10 to 30% higher than renting to a single group, and using short-term sublets to fill in vacancy gaps. Now, with our help, you can rent Allston apartments by the room while barely lifting a finger. Our cutting-edge database and roommate-matching technology finds, pools, and matches tenants for you. You don't have to play roommate matchmaking musical chairs. Our massive technology platform spread across over 100 locations on the internet helps us gather roommate preferences and requirements and pools people together for you! We have been working closely with landlords and tenants for over one decade to perfect and develop this system and take it to a whole new level. Landlords are calling us heroes for helping to rent their places at the last minute when many traditional methods have simply fallen short.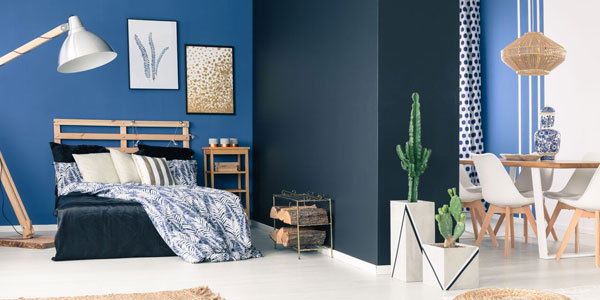 Tired of spending hours maintaining your marketing presence with piecemeal postings? Now, you don't have to. Allston Pads is your gateway to Boston Pads, the largest real-time rental database and real estate syndication platform in the Greater Boston Area. With a single click, your listing automatically has the potential to be posted on more than 80 locally optimized websites and social media pages with the highest aggregate web traffic in the game. Plus, we can post your listing to major national rental listing sites, like Craigslist and Hot Pads. You'll reach any platform our database touches that support your listing type.
Here's how it works. Potential tenants tell us what kind of rental they're looking for – move-in date, lease length, neighborhood, price, pet preferences (if any) and lifestyle habits that affect roommate compatibility. Meanwhile, you tell us about your rental, whether it be a sublet of any type, a single vacant room in an apartment share, or a full empty rental for any lease length you prefer. Trained professional real estate agents can help make suggestions on current market conditions and put the power in your hands. We will work with you to optimize around a plan of action. Then, we automatically send your listing to apartment-seekers in our database whose profiles match yours. As more potential tenants come to us, we send your listing to anyone who could be a good fit. We can even provide you with one on one help from experienced licensed real estate agents found in our professional network. These agents will also help you will all move-in paperwork, maximizing your profits while minimizing your work every step of the way. This is truly a game-changing partnership of technology bonding with landlords, tenants, and real estate agents into a powerful and easy process that achieves results with the least amount of effort!
We know how hard landlords work, and how tough it can be to boost profits while keeping tenants happy. Our software is built from the ground up by landlords, because we are landlords ourselves, with countless years of experience. We have seen it all, and we know how to help you get the best results. We treat your property as if it were our own property! With Allston Pads, you unlock game-changing technological solutions also developed hand in hand with experienced, Boston-area real estate agents. Start now by telling us about your listing on the form below! We are ready to help you!