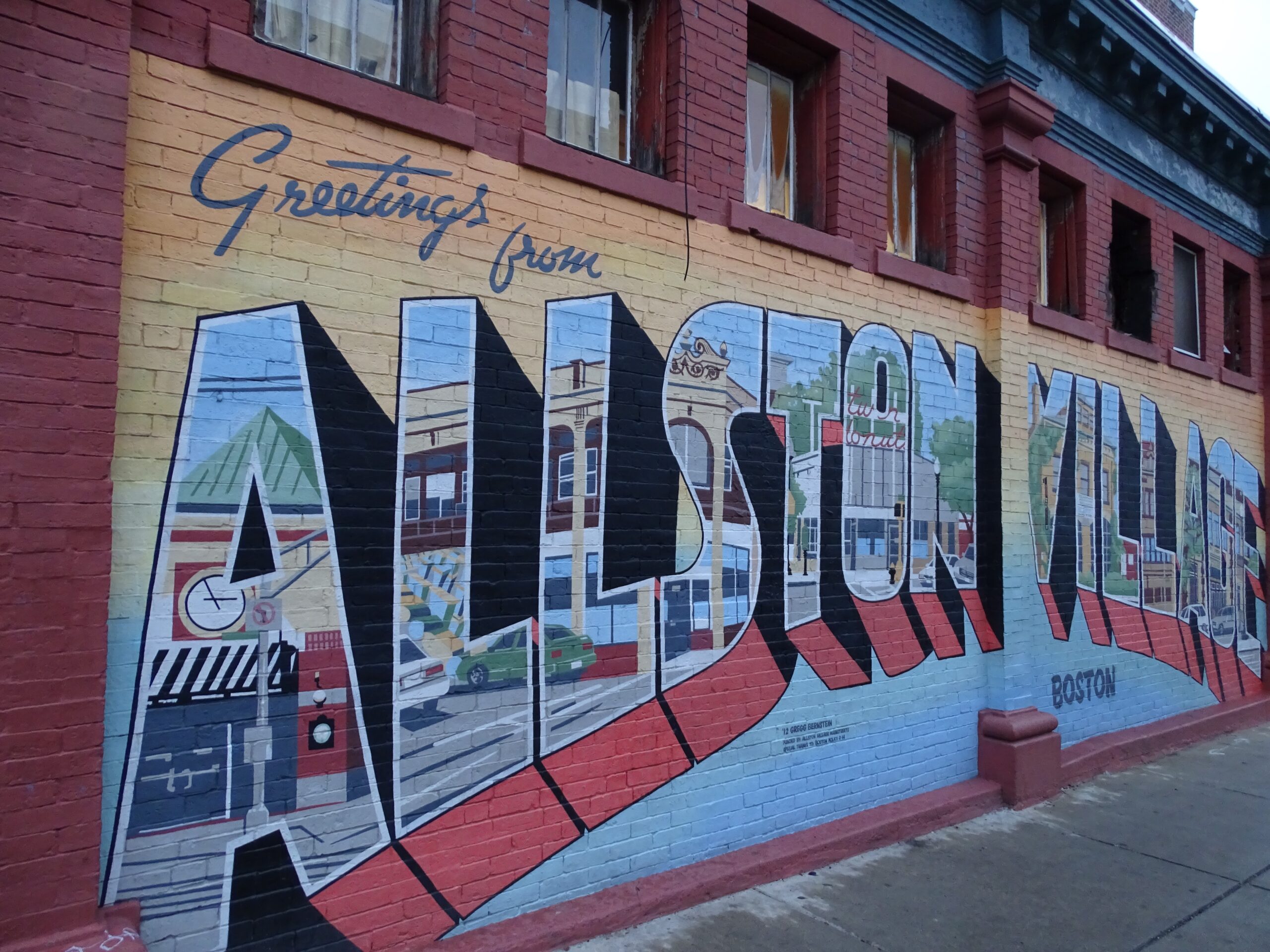 Finding an apartment can be a daunting task: especially if it's your first place, or you aren't used to the ins and outs of renting in a major city. Allston has a lot of quirks and timing plays to getting the best pad. Questions abound: how do I find an affordable apartment in Allston? When should I move to Allston? What should I know about renting in Allston? The list goes on and on.
If you're thinking of moving to Allston, but don't know where to start, you've come to the right place.
When Should I Move to Allston?
If you're looking for the best time to move to Allston, it's important to know when everybody else is moving in, or out. And as luck would have it, that's relatively easy to pinpoint, thanks to the grand tradition of Allston Christmas on September 1st. Allston has one of the highest 9/1 turnover rates in the city. The range of 9/1 lease renewal dates can be as high as 80% in many parts of Allston. In fact it is not usual to see some streets in Allston literally have twenty moving trucks on it at the same time on September 1st. So if you are looking for best chance of seeing the most units, you should be targeting looking at properties that have a 9/1 move in date. Ok, when should I start looking for 9/1? Well that is going to be based on the size of the apartment you are looking for. Many people looking for larger 3 or 4 bedrooms start looking as early as January.
What is Allston Christmas?
To understand this particular tradition, it helps to understand the standard lease you can expect to see in Allston. Due to the large number of college students, young professionals and many other walks of life who make Allston their home, September heralds a large new class of incoming students, as well as a number of outgoing graduates. During this mass exodus, many outgoing renters wind up leaving many of their possessions behind. What started as a happy accident soon became something of a tradition. Now, instead of piles of junk, many outgoing renters leave behind boxes of clean laundry, furniture in good working condition, and other finds scattered among the garden-variety refuse. But be careful of this, every year we here of people taking furniture from stuff left outside and then getting bed bugs in the process. So really make sure you know what you are taking and spray it down and/or do the proper necessary cleaning so you don't end up with more than you bargained for! Free things can often be very expensive in terms of time lost and stress!
Regardless of your feelings on the tradition, it's an important event to keep in mind for anyone looking to find apartments for rent in Allston, MA. Simply put, August 28st through September 2st is an impressively busy time of year for moving companies in Allston. Given the massive number of renters moving in and out, calling the traffic intense is decidedly an understatement. So if you're planning on moving to Allston, MA, it might behoove you to schedule around this massive event. If you are lucky, your real estate agent can help you with some tips that apply to that specific landlord or group living there that might give you the edge in storing things there early. While this is more of a favor than anything, some landlords want to help as well to ease the transition into the building. You just have to know what you are dealing with in advance. A great local real estate agent that knows Allston can make all the difference in the world.
When Should I Start Looking for an Apartment in Allston, MA?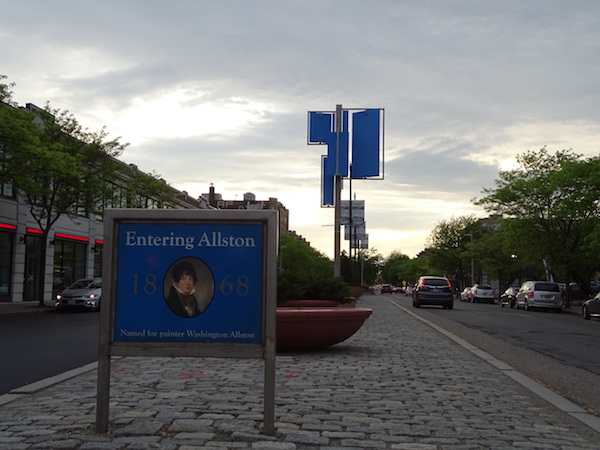 If you're looking to move to Allston – or anywhere, really – it pays to plan ahead. If you know ahead of time that you are moving to Allston, take advantage of the fact by getting a jump on your apartment hunting. Earlier is better — some of the best apartments for rent in Allston, MA are spoken for as early as nine months ahead of time — so it pays to begin this search as early as you can manage. Contacting a real estate agent in January, or even December can ensure that you're getting the perfect property for your needs. As a general rule of thumb, the larger your group, the earlier you start looking. A lot of people looking for studios and one bedrooms can often wait until April – June because they are simpler decisions. We also see a push of smaller bedrooms come out in July – but rest assured very little comes to market in August for September. So no matter what don't wait until the last minute.
Step One: Build an Apartment Checklist
Whether you're planning to move to Allston specifically, or trying to find the best neighborhood in Boston for your needs, take some time to figure out where you want to live. It helps to have a strong idea of what's important to you. Figure out the answer to questions like:
Do you intend to use public transportation? Or will you need parking?
Do you want to live on your own, or will you have roommates? If so, how many?
What is the overall budget for you and any other inhabitants?
Will you need a pet-friendly apartment?
Once you know the answer to these questions, it's time to look at different apartments for rent in Allston, MA.
Step Two: Choosing Apartments
Now that you've got your specifications, hop on a search engine like Allstonpads.com and start looking at different apartments for rent. By now you should have a pretty good idea of what your roommate(s) – and therefore your budget – situation should look like. By using a locally-sourced, highly curated search engine like Allstonpads.com, you don't waste time on old and outdated listings that might not even be available: so you can be confident that what you see is what you'll get. Once you find a place you like, just scroll down to the bottom and you'll find a section called "Contact Us." there, you'll find the real estate agent's contact information, as well as a simple contact form. Look for companies that have long histories of renting the most apartments in Allston. Be leery of real estate agents that tell you "oh that just got rented but I have another one." Translation, they might either be lazy and are just leaving up outdated ads on a national portal, or worse, they simply are trying to bait you to go look at a lesser apartment. Trust websites that only provide real time data!
Don't be Intimidated
As an aside, some renters are intimidated by the thought of contacting a real estate agent very early in the process of refining their goal. Some hesitation is understandable: after all, many of us have had less-than-ideal experiences with overeager salespeople, and that can leave a bad taste in your mouth. But it's worth noting that real estate – especially in Boston – is a different beast altogether. Just let the agent know that you're looking at different places, and this one caught your eye. You'll likely find the experience altogether pleasant. Ask them how large their database is and how many local allston landlords they have in their database. Ask them what kind of database they are using. Details matter. Ask them how many keys they have at their offices. Ask them how many agents they have at their office and if they primarily focus on rentals or sales.
Final Step: Scheduling Visits
By this point, you should have a number of places that interest you lined up. Now is the time to start scheduling visits, and closing in on your new home. Set a tight showing schedule. You want to see properties within 48 hours of finding them online. The best apartments always go FAST! Ask a real estate agent to line up as many properties as possible. Then go see them as fast as possible while they are all fresh in your mind. That will yield the best overall results.
During this process, don't be afraid to ask questions. Now is the time to get nitpicky, to really figure out what it'll be like to live in these spaces. This will be your home for the next year at least, so don't be afraid to ask questions.
Getting There with Time to Spare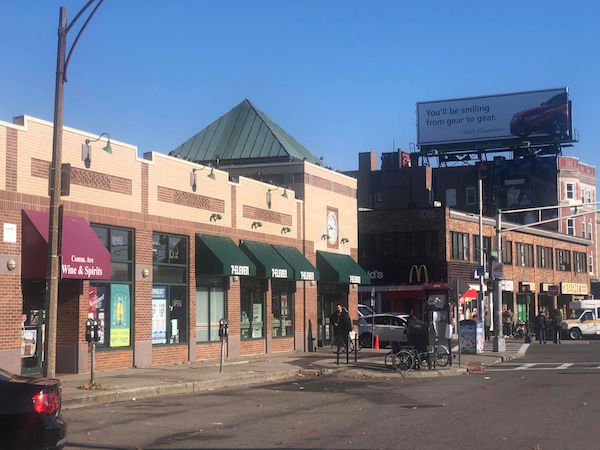 If you've gotten an early start, you should have plenty of time to find Allston apartments for rent that suit your needs. That said, don't feel like you need to draw things out: if you find a place that works for you, great! If your gutt is telling you it is a great deal compared to the others one you have seen; chances are you instinct is correct!
In addition to the benefits discussed above, finding your next apartment ahead of time means having the pick of the litter, so to speak. Especially if you have specific needs. But with luck, dilligance, and a little bit of forethought, you'll be moving into your new Allston, MA apartment in no time.
Live in Allston? Know someone who does? Or maybe you've just got some great tips for apartment hunting in Boston. Either way, don't be shy: let us know your favorite apartment hunting tips in the comments below!