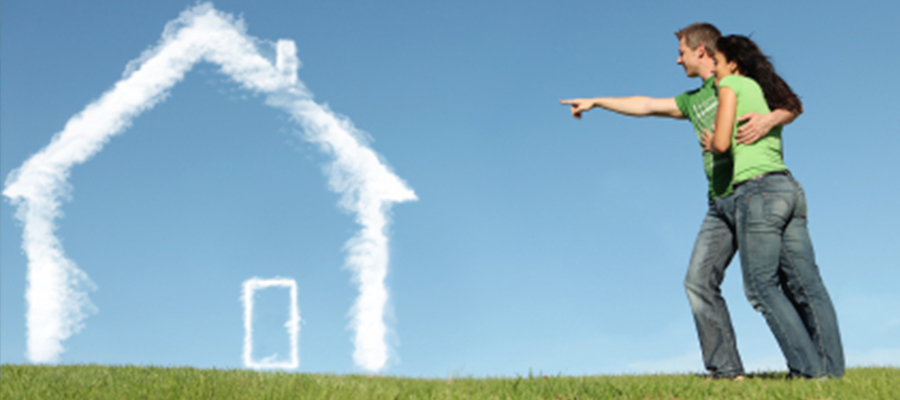 Buying a home is huge investment. For many, it marks a milestone in their lives. Moving out of your parents' house or your apartment and in to a home that is all your own. Don't let the task overwhelm you. Stick to these simple guidelines.
1. Figure out your budget
Know what you can afford. Everyone has an image of their dream home and where they would love to live. But if paying the monthly mortgage means you won't have groceries that month, set your sights a little lower. Your first home is most likely not your last.
Consider your monthly bills. Not counting your current rent, how much do you have left at the end of the month? That is approximately how much you can afford as a mortgage. Don't forget to add in the potential for increased costs for utilities, insurance, and taxes. If this number doesn't suit you, consider reworking your current budget.
2. Differentiate between wants and needs
Write down what your expectations for your new home are. Now divide your list between things that are a necessity, and things that are simply a desire. Keep in mind things like proximity to your job or public transportation, and school district if you have children. And remember – just because you want it, doesn't mean you necessarily need it.
3. Explore your options
Keep an open mind. Explore your options when it comes to arranging a mortgage. There are different types to meet different standards. See what you qualify for, or what aligns with your future plans. Also, check out first time buyer programs. You may qualify for lower interest rates, a lower down payment, or even down payment assistance.
4. Get pre-approved for a loan
Pre-approval of a loan helps to speed up the process. It lets sellers know that you are serious about buying a home, and it helps real estate agents to find homes within your budget.
5. Find the right real estate agent
Find an agent who has experience buying homes in the market in which you are looking. Research their background and find one that meets your needs.
6. Have the home inspected before you buy
A crucial point in the home buying process is having the home inspected. A home inspector can tell you about any major problems that are not necessarily visible to the untrained eye. This will help you make decisions on whether or not to buy the home as is, request that the seller make repairs, or negotiate price based on the findings. It may result in the decision to keep looking as well.
7. Understand what you are signing
Before you sign the final paperwork for a house, make sure that you understand what you are agreeing to. Ask for clarification if things are unclear. And most importantly, have patience. Your ideal home is out there, it might just take time to find it.